Kathy Walter (Chosen by Coach Mike Bobo)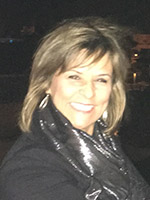 Kathy Walter grew up in Denver, and moved to Ft. Collins after graduating from Northern Colorado. She taught in PSD for almost 20 years as a 2nd grade teacher, a Literacy Interventionist, & as a Substitute teacher. Kathy helped to establish the Bill Walter Melanoma Research Foundation after her husband, Bill, age 36, died of Melanoma Skin Cancer in 1998. Kathy made it her priority to raise her two young children, who are now 23 (Austin), & 20 (Katherine). She has been an event coordinator, a volunteer for Hospice & a volunteer for several cancer organizations, including RamStrength. Kathy has been an active volunteer for RamStrength for 5 years. She also volunteers at The Cancer Center, and has been actively involved in the 9Health Fair.
Soon after Kathy became an empty-nester, she was diagnosed with Stage 4 Non-Smokers Lung Cancer. Her initial diagnosis called for chemotherapy/radiation/surgery, but thankfully, a third opinion changed her treatment path. A consultation with a doctor from the University of Colorado @ Anschutz completely changed her treatment plan within 10 minutes of receiving chemo & radiation. Fortunately, Kathy was able to qualify for a clinical trial because she had a specific mutated gene "ALK" which was receptive to this specific type of targeted therapy.
Since beginning the clinical trial in Oct. '15, she hasn't experienced any side effects & is able to lead a fairly normal lifestyle. She has been on a cruise to Jamaica, been to Mexico twice, traveled to Europe, and recently attended her son's college graduation from CSU. But most importantly, she met, had a conversation, and had her picture taken with Super Bowl Champion, Peyton Manning while receiving treatment at UCH.
In her spare time, Kathy loves to spend time with her family, friends, exercising, mentoring, growing in her faith, and enjoying the beautiful sights in Colorado. She looks forward to continuing to be a cancer warrior & survivor of Lung Cancer for years to come!!!
Charlie Monfort (Chosen by Coach Earnest Collins, Jr.)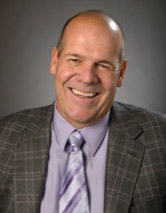 Charlie Monfort, Owner/General Partner, is a club founder and has been one of the Rockies' managing general partners since 1992.
Brothers Dick and Charlie Monfort have done extensive community outreach through their family-directed Monfort Family Foundation. In September 2004, the Monfort Family Foundation, gifted $10 million to Children's Hospital Colorado for the construction of a new medical facility in Aurora, Colo. The oncology floor of the new hospital is named in memory of Rick Wilson, a cousin of the Monfort family. In addition, the family funded an artwork, photo and Rockies memorabilia display to enhance the seventh floor of the hospital. The foundation is a longtime provider of funding and endorsement for the Boys & Girls Clubs in Metro Denver and Weld County. In 2012, they matched dollar for dollar on fans' collected contributions for Coloradoans devastated by summer wildfires. Also active in higher education, the Monfort family supports the Monfort School of Business at the University of Northern Colorado and the Monfort Excellence Fund at Colorado State University; both impact students, faculty and the Northern Colorado community through scholarships for exceptional students and support of outstanding faculty. Other organizations that have benefited from the Monfort family's years of philanthropic work include CU Cancer Center, Craig Hospital, United Way, the Denver Art Museum and Habitat for Humanity.
Charlie was named president of Monfort International Sales Corporation in 1988, and under his guidance, it became one of the largest beef exporters in the world and the leading exporter of beef products to Asia. In 1990, Monfort became president of ConAgra Refrigerated Foods International, Inc., which consolidated Monfort International Sales Corporation with all of ConAgra's international refrigerated foods companies. Charlie resigned from ConAgra in late 1997 in order to concentrate on his leadership role with the Rockies.
Born Oct. 30, 1959, Monfort has a Bachelor of Science degree in marketing & business management from the University of Utah (1982) and served as president of Kappa Sigma Fraternity. He currently serves on the Special Olympics Board of Directors and is a member of the Advisory Board for the University of Utah.
Monfort continues to make his home in Greeley, Colo., and has four children: son Kenny, daughter Ciara and twins, son Lucas and daughter Danica.
Mark DeRose (Chosen by Coach John Wristen)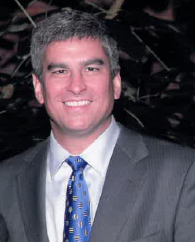 Mark DeRose is a co-Founder and the Chief Executive Officer at ServiceStar Capital Management. He is the Manager for over sixty business partnerships in the United States. As a private equity investor and real estate developer, Mark has led the charge on real estate developments valued at nearly $1 billion. From his start structuring and investing in single-tenant build-to-suit projects to an investor in multi-faceted real estate projects across the US, Mark has successfully navigated the investment world, building value for operators and consumers and creating wealth for his investment partners.
Mr. DeRose strives to display high integrity, intensity, persistence, endurance and loyalty in his daily work. These traits were developed through his family and by playing sports as a youth and young adult and have served as the foundation of his business career. Mark graduated from and played collegiately at the University of Southern Colorado. He is a member of the CSU-Pueblo Athletic Hall of Fame. Mark is one of the founding members of CSU-Pueblo's Friends of Football.
Mark resides in Centennial, Colorado with his wife, Lanette. Mark and Lanette have three children and three grandchildren.
Jim and Donna Maguire (Chosen by Coach Troy Calhoun)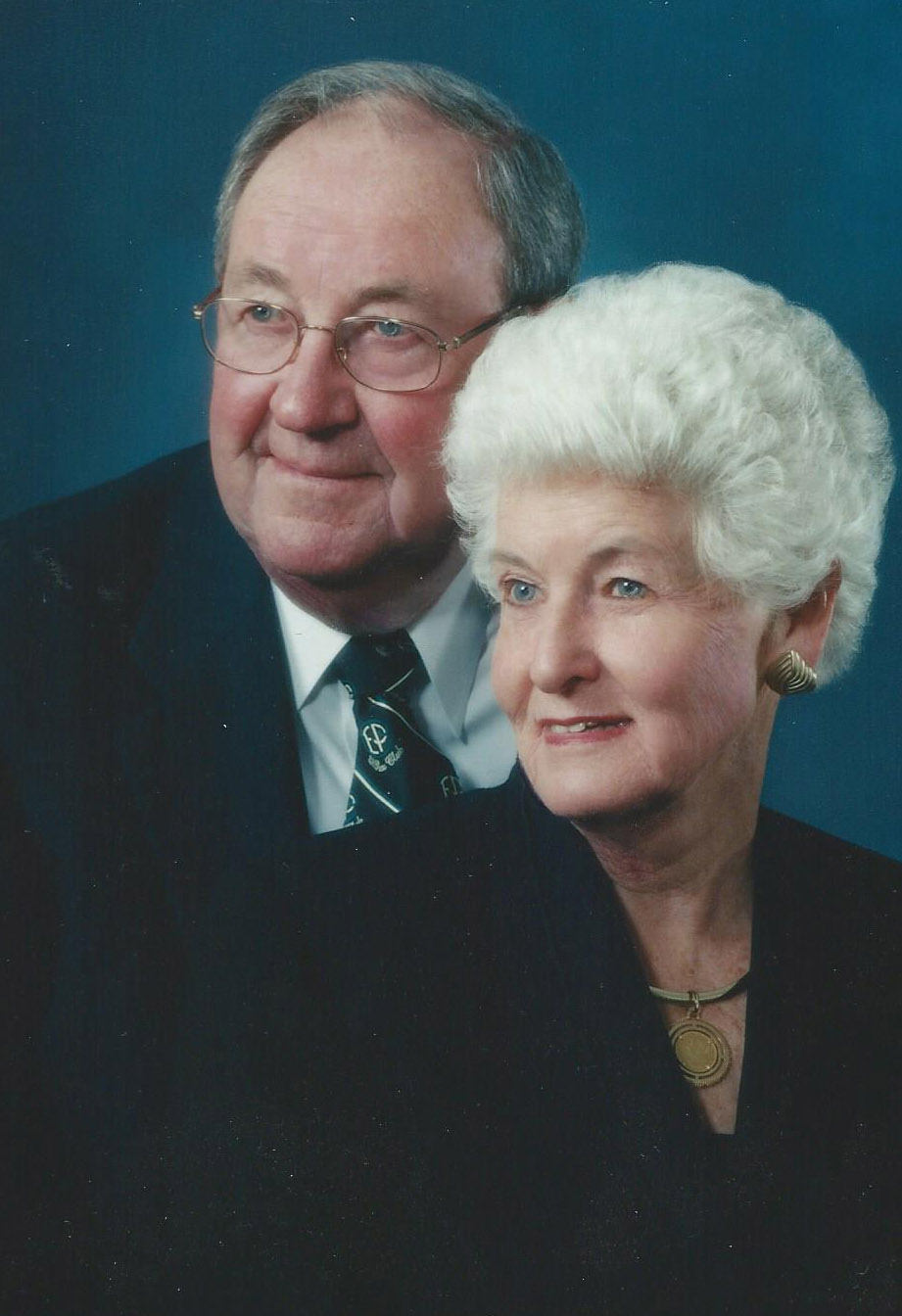 Jim and Donna Maguire are true Americans who have dedicated years to preserving American heritage. This year they will celebrate their 64th wedding anniversary and are loved by all.
Jim moved his family to Colorado Springs in 1969 and purchased the local Overhead Door distributorships. Because of the company's recognized professionalism and its hallmark service orientation, it was extraordinarily successful, which allowed them to participate to an exceptional degree in community involvement. The Maguires, through their business, supported seventy-five local organizations and programs every year. Notable among them are 4-H programs, Air Force Sports, Scouting, the military, health facilities, cultural activities, Rotary, Sertoma, Chambers of Commerce, Rocky Mountain Youth Leadership, Sky Sox Baseball and the TriLakes YMCA.
In 1987, Jim and Donna pursued their passion for early American tools and implements and began creating "Maguireville" to showcase all of the western farm and ranch antiquities they had collected over the years. In this historic environment, Jim and Donna have hosted the Falcon Football coaches in their annual preseason kickoff. Jim is famous for entertaining them with stories of how he single-handedly won the Korean War. The Maguires are very much a part of the 'Academy Family.'
Jim and Donna are extremely honored to receive this award. Their association over the years with Fisher DeBerry and Troy Calhoun has been a highlight in their lives in Colorado Springs. Jim and Donna have two children, Kevin and Melissa, who in the family tradition continue supporting the Colorado Springs community.
Nancy Doran Petry, Tim and Melinda Harrington (Chosen by Coach Mike MacIntyre)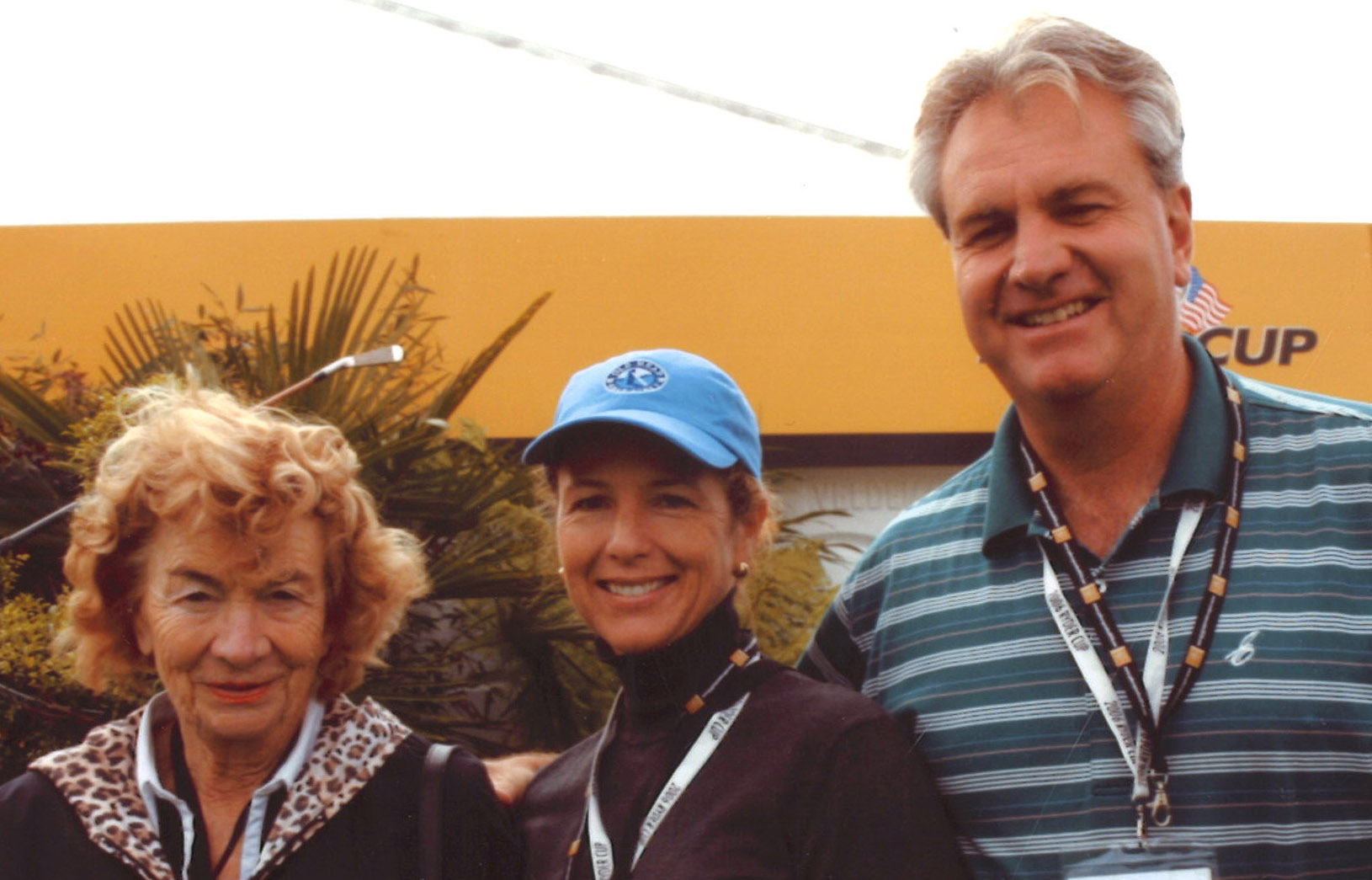 Nancy Doran Petry
Nancy was born in Providence, RI and attended Manhattanville College in New York City. She moved to Colorado in 1947. Nancy worked at the Denver office of the Institute of International Education, where she was promoted to Director in 1976. It was there that Nancy was courted by Nick Petry.
Nancy married Nicholas Petry in 1978 in New York City. Nick was born in Wyoming, but lived in Colorado the majority of his life. He graduated from the School of Engineering at CU and went on to lead a very successful construction firm in Denver, Petry Construction Co. He built the existing Flatirons Club, the east stands at Mile High stadium and many high rise buildings in Denver and around the nation. Nick is a member of the CU Sports Hall of Fame and was a four year letterman on the golf team. Nick passed in 1999.
Nancy and Nick have four children, five grandchildren and two great grandchildren, and they have always been ardent supporters of CU athletics. Nancy continues that tradition today and regularly attends as many football games as possible.
Tim and Melinda Harrington
Tim and Melinda have been married for 33 years and started dating at CU. Tim graduated in 1981 (Arts and Sciences) and Melinda graduated in 1982 (Arts and Sciences). Tim was the captain of the CU Rugby Club, which competed for the National Championship in 1981. Melinda was on the state championship gymnastic team for four years in high school, whose team had the privilege of practicing with the CU women's team before it was cut from the program.
Tim and Melinda were married in 1984 and have two daughters (Hilary and Emma), two sons-in-law (Zack and Eddie) and two grand dogs. Tim is a Vice Chairman for the international real estate firm of Newmark Grubb Knight Frank. Melinda is involved in fund raising endeavors for local Denver charities. They are avid supporters of CU Athletics and strongly believe that sports are "the window to the university" and couldn't be happier with where the athletic department is today!